Soaking wells
Our company realizes infiltration wells with diameters from 200 to 1800 mm.
It is usually made of concrete rings with a minimum diameter of DN 1000
Rainwater is fed either from the roof or paved surfaces through a vertical pipe into the shaft through the cleaning pieces.
There must be holes in the manhole cover (a grid can also be used instead of the cover).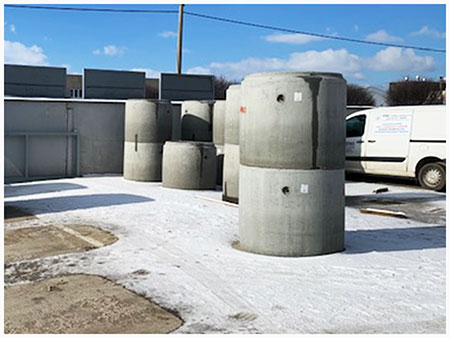 Drilled wells
The intermediate rings of the well can be securely sealed at the drilled well. In addition, it is possible to narrow only the selected water accumulation by placing the perforation of the plastic equipment.
The method of installing a drilled well is in many respects significantly more gentle on the immediate surroundings and the designated location of the borehole in space requirements.